This was the sleeve design for a compilation of Cambridgeshire bands.  I had a fairly free reign on the design, and went for a bold, cartoony-punk style that reflected the energy, sense of fun and anarchic sentiments of the music.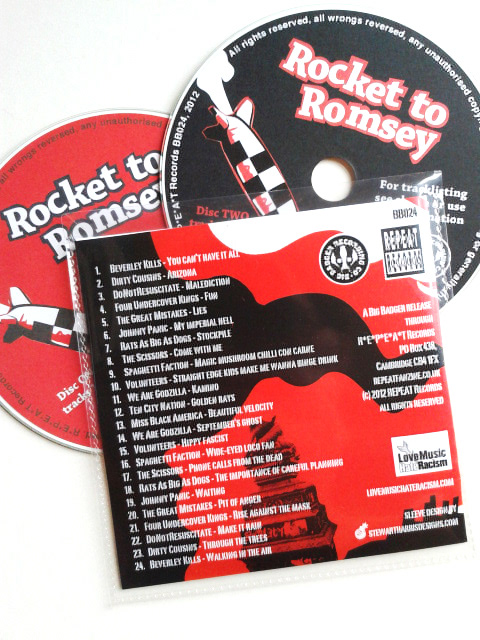 Late in the day it was realised that the package would have to be a double CD, so I did a 'reversed' version of the disc artwork for the second CD.
For the launch gig, I produced the poster based on elements of the original sleeve.