'MyChoice! Club' Transition pilot leaflet
Information flyer/leaflet promoting and explaining how to use the TextNow MyChoice! Club scheme.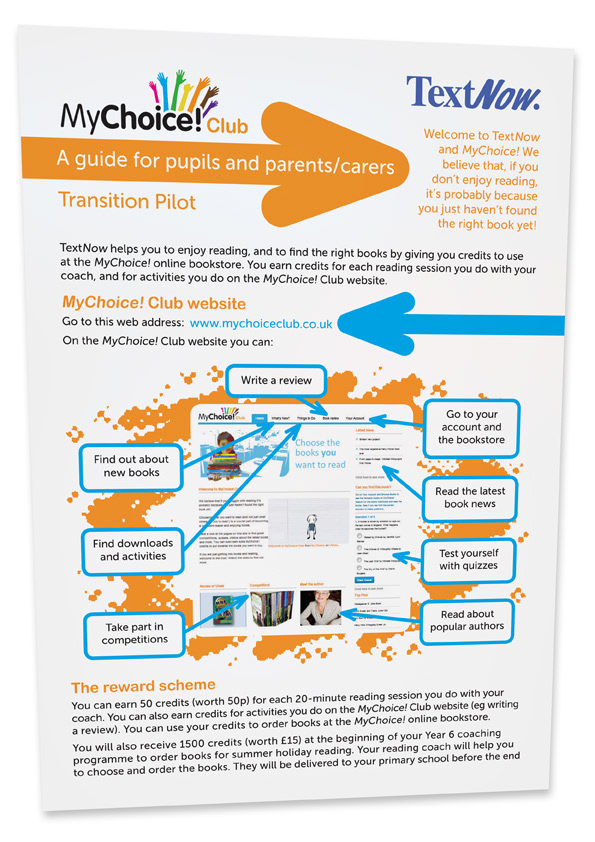 An information leaflet/flyer for Unitas, to promote their MyChoice! Club reading scheme pilot, and to explain how to use the site. Designed to be clear and colourful in explaining how the site functions work.